Scientologists Plan On Distributing Church Pamphlets At London Olympics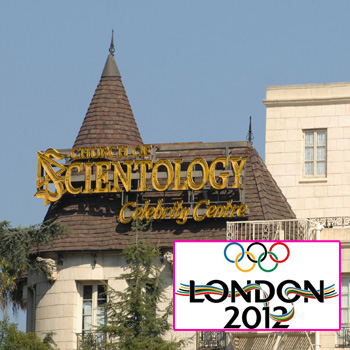 By Jen Heger - RadarOnline.com Assistant Managing Editor
The Church of Scientology plans to distribute L. Ron Hubbard's 1980 booklet, The Way to Happiness, to the more than six-and-a-half million people that will be in London for the upcoming Olympics, RadarOnline.com is reporting.
According to a fundraising letter sent out by the Church, "this year the Olympic Games are going to be held in London, England -- starting 27th July, ending on 12th August. There will be an estimated 6.5 million people in attendance from over 200 nations...To achieve the same effects in London, introducing L. Ron Hubbard's Tech to millions and creating calm, donations are needed for bundles of The Way to Happiness, which in turn will be handed out during the Olympics."
Article continues below advertisement
The letter is seeking donations to ensure that more than 2 million copies of the pamphlet are distributed. The controversial religion takes responsibility for the World Cup in South Africa for being the least violent ever because, "copies of the Way to Happiness booklet were distributed throughout the crowds resulting in it being proclaimed as the least violent World Cup ever." According to the letter, "'All you have to do is keep that booklet flowing in the society. Like gentle oil spread upon the raging sea, the calm will flow outward and outward.' – LRH, from Ron's Journal 33."