Exclusive
Octo-Mom Loses Civil Suit Over $7,500 Diamond Ring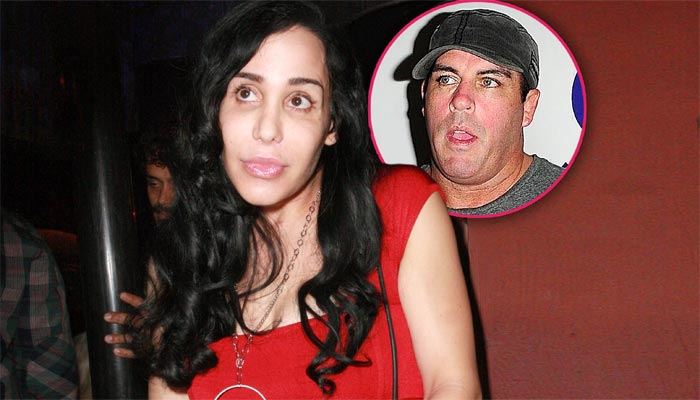 Nadya "Octo-Mom" Suleman failed to show on Wednesday at a Pennsylvania courtroom for a civil suit hearing about an allegedly stolen $7,500 diamond ring, resulting in a default judgement in favor of the plaintiff, RadarOnline.com is exclusively reporting.
"Judgement is in favor of the plaintiff because the defendants failed to show," a Delaware County Court representative told RadarOnline.com.
EXCLUSIVE DOCUMENTS: Civil Suit Filed Against Octo-Mom: See It Here
Article continues below advertisement
"Method of payment will be decided between the defendants and the plaintiff."
As RadarOnline.com exclusively reported in November, Nadya and her manager, former porn star Gina Rodriguez's, company GR Media were sued by Celebrity Boxing founder Damon Feldman for what he claims was a publicity stunt gone wrong.
"I am suing to return my Diamond Ring or the $7,500 the the Ring is Valued at. The Ring was stolen at a Celebrity Boxing event in Which an organized Publicity Photo Shoot was done with Natalie Suleman aka The Octomom with her manager Gine Rodriguez aka Gina Delia from GR Media," Damon stated in his original court filing.
"I was told I would be paid for my participation and I would provide the ring for use for the Publicity Stunt and would get the ring back within 3 weeks due for Media reasons… The ring was never returned."
Nadya and Gina maintain that the incident was not a publicity stunt and that Damon gave the mother of 14 the ring.
"I'm very happy to get the verdict. I hope she will be a really nice person and pay, or send the ring back. I don't think she will, but the pressure is on her now," Damon told RadarOnline.com of the verdict in his favor.