Explosive Nightclub Fire Kills 245 In Brazil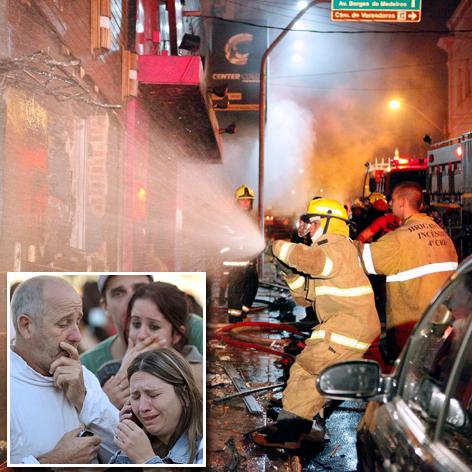 Disaster struck in a huge nightclub Sunday morning. An estimated 245 partygoers are believed dead and another 200 injured in an explosive fire that may have been started by the headlining band's on-stage firework display.
The tragedy took place at 2 am Sunday at Kiss nightclub in Santa Maria, Brazil. The city in southern Brazil is a major university town, and the club was packed with upwards to 2,000 party goers.
Article continues below advertisement