Exclusive
Lindsay's Debts Keep Piling Up! Lohan Also Owes Former Assistant $40k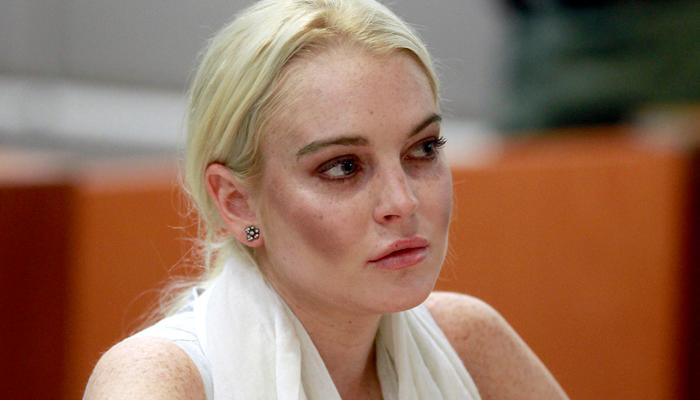 The list of people that Lindsay Lohan owes money to is growing even longer because RadarOnline.com has exclusively learned that the troubled starlet owes a former assistant more than $40k.
"Lindsay owes one of her former assistant's, Jessica, over $40k in unpaid wages. Lindsay actually also borrowed money from the assistant for her own living expenses," a source exclusively told Radar.
"Jessica no longer works for Lindsay, and she recognizes that she is probably never going to see the money. Lindsay has a very long history of not paying people for services/work done for her," the insider added.
Article continues below advertisement
As we previously reported, Lohan, 26, owes her recently fired, long-standing criminal defense attorney, Shawn Holley, a whopping $300,000 plus in unpaid legal fees and hasn't made a payment to the famed lawyer in more than half a year.
"Lindsay owes Shawn over $300k in legal fees and she hasn't made any payments to her in over six months," an insider previously told us.
"Lindsay hadn't paid anything for any of the work Shawn has done on her three new criminal charges of lying to cops, in connection with her car accident in Santa Monica last summer. Shawn has kept Lindsay out of jail for over five years now and she has no idea how good she has had it. Shawn is extremely respected by judges and prosecutors and that has benefited Lindsay greatly. Lindsay's new criminal attorney, Mark Heller, isn't even based in Los Angeles and certainly doesn't have the revered reputation that Shawn does."
MORE ON:
Celebrity Justice
Meanwhile, Lindsay was ordered to appear for her probation violation hearing on January 30, and entered a not guilty plea on three charges including lying to cops stemming from her car accident in Santa Monica last summer.