Lindsay Lohan Escapes Jail Time -- All The Details On Her Courthouse Showdown!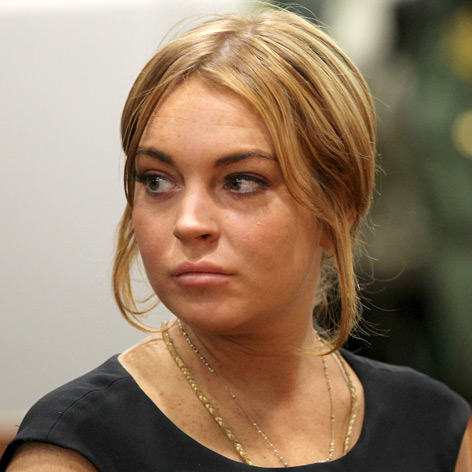 Lindsay Lohan made it out of court on Wednesday unscathed after appearing in front of Judge Stephanie Sautner who didn't read the actress the riot act or throw her in jail - but simply set a trial date - and RadarOnline.com has all the details straight from inside the courthouse.
The 26-year-old had claimed Tuesday afternoon that she had the flu and was too sick to travel from New York to L.A. to appear in court. However, shortly after RadarOnline.com exclusively revealed Lohan had in fact been "partying and boozing non-stop" she quickly made a miraculous recovery and hopped on a plane, arriving at court, with mom Dina in tow, at 8:36 AM PST.
Article continues below advertisement
The first order of business was Judge Sautner confirming that Lohan did want to drop her long-suffering attorney, Shawn Holley, in favor of Mark Heller representing her in her latest legal quagmire - three counts of lying to cops, following a car accident last summer.
Next up came Heller's cringe worthy toadying attempts to cozy up to Judge Sautner - questioning her about being a former NYC cop, lavishing her with praise and telling her it was "an honor" to appear in front of her.
However, the straight talking, no nonsense judge was having none of it - quickly cutting Heller off - and warning him, "Flattery doesn't get you anywhere in this court."
When it came to setting the next appearance date, Heller informed the court that sooner rather than later would be better for his client, explaining it is in Lindsay's "best interest to bring closure to this drama in her life."
Heller then explained that Lindsay came to court despite her "upper respiratory infection," to which Sautner dryly replied, "I'm glad to see you're feeling better," and Lindsay laughed and said "Thank you."
Judge Sautner set a pretrial hearing for March 1, 2013 and said that Lindsay is not required to be in court if her counsel appears and then set the trial date for March 18, 2013.
The judge also shared that sadly, she had faced off against Lohan in court for the final time, as she will be retiring on March 1.