Exclusive
Inside Kris Humphries' Divorce Strategy: His Lawyers Watch Kardashian Reality Shows!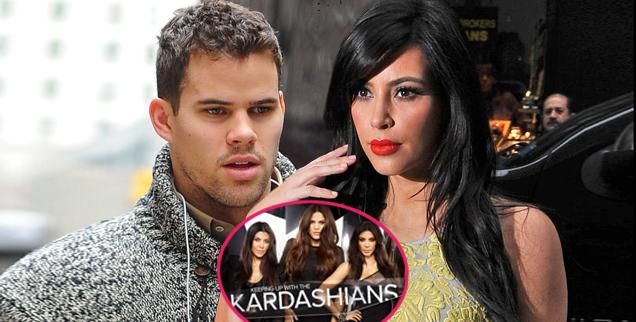 Kris Humphries' attorneys are among the millions of viewers tuning in to watch the Kardashian reality show on E! so that they can gather all information necessary to question his estranged wife, Kim Kardashian, at her upcoming deposition, RadarOnline.com is exclusively reporting.
"Kris' divorce attorneys, including Lee Hutton, and his staff of paralegals, faithfully watch the Kardashian reality shows so they will leave no stone unturned when she is questioned at her upcoming deposition," a source told RadarOnline.com exclusively.
Article continues below advertisement
"The deposition will take place in the next several months, and it has been postponed several times because of scheduling issues on both sides. The delays are benefiting Kris' team because it just gives them more ammunition for their case. You have Khloe whining to Kim on the current season of yet another Kardashian reality show airing on E!, about how long the divorce is taking and saying that Kris doesn't talk, but barks like a dog. Kris believes that Kim and her family are using their reality shows to tarnish his name," the insider adds.
As RadarOnline.com previously reported, the Humphries family desperately wants Kris to settle his bitter divorce with Kim so that he can move on with his life.
Kris' sister, Kaela Humphries, is particularly frustrated because she feels her career with the Ford Models agency is suffering because of her brother's reputation.
"It's not completely damaging her career, but she does get turned down more than usual because a lot of the agencies are pro-Kim," a family insider previously told us.
"And Kaela has no animosity towards Kim. She loves her brother, but she thinks he's wrong."
Kris, 27, turned down a $10 million payoff from Kim, 32, because he's adamant the 72-day marriage was a fraud ,and he wants it annulled.
Kim is currently pregnant with boyfriend Kanye West's baby, and her divorce trial with Kris isn't scheduled to begin until the middle of June, so she will likely still be married when she gives birth.