Jodie Foster Comes Out During Wild, Emotional Acceptance Speech At Golden Globes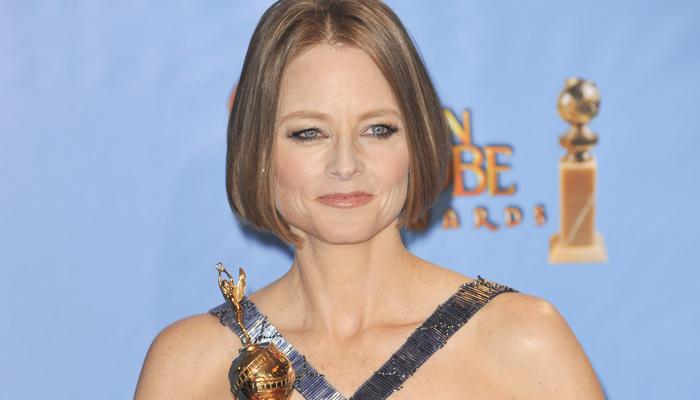 Actress-director Jodie Foster officially came out as a lesbian at the Golden Globes on Sunday night, and RadarOnline.com has the video of her wild and emotional speech.
During her acceptance speech for the Cecil B. DeMille Lifetime Achievement Award, Foster admitted that her decision to never publicly confirm her sexuality had nothing to do with shame and everything to do with privacy.
Article continues below advertisement
"If you had been a public figure since the time you were a toddler, if you had to fight for a life that felt real and honest and normal against all odds, then maybe you too would value privacy above all else," Foster said.
She also made it known that she had already come out to people in her personal life.
"I already did my coming out about a thousand years ago, back in the stone age," she said.
"In those very quaint days when a fragile young girl would open up to trusted friends, and family, coworkers and then gradually, proudly, to everyone who knew her.
"But now, apparently I'm told, that every celebrity is expected to honor the details of their private life with a press conference, a fragrance and a primetime reality show," she joked. "You guys might be surprised, but I'm not Honey Boo Boo Child."
During her speech Foster also alluded to the fact that she might be retiring.
"This feels like the end of one era, and the beginning of something else. Scary and exciting, and now what? Well, I may never be up on this stage again, on any stage for that matter. I will continue to tell stories, it's just that from now on I may be holding a different talking stick," she said.
Article continues below advertisement
"Maybe it won't be as sparkly, but it will be my writing on the wall: Jodie Foster was here. I still am and I want to be seen, to be understood deeply and to be not so very lonely. Here's to the next 50 years."
Backstage after the speech, Foster clarified that she was NOT retiring from the film world. "I could never stop acting," she said. "You'd have to drag me behind a team of horses." She added, "I'd like to be directing tomorrow. But, no, I'm actually more into acting than I've ever been."
When asked by reporters what she intended to covey with her speech, Foster said, "That people change. That change is important. Hopefully, I'll be doing different things than when I was at 3 years old or 6 years old … That work evolves."
She added, "The speech kind of speaks for itself."
radar_embed service=youtube src="https://www.youtube.com/embed/qclsRq6tYi8" width="560" height="315"
RELATED STORIES: