Exclusive
Accused Killer Jodi Arias Wrote Glowing Farewell To Travis Alexander After His Bloody Murder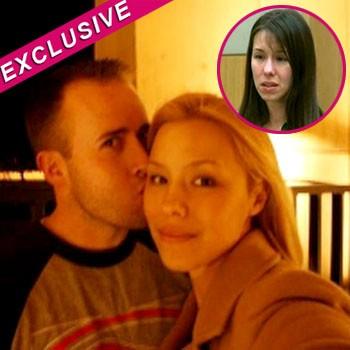 She's now claiming that she killed Travis Alexander in an act of self defense, but just days after Travis Alexander was found slaughtered, Jodi Arias wrote an effusive farewell to her boyfriend on the guestbook for Legacy.com, the online obituary service.
Travis, what can I say to you that I haven't already said? I am so grateful for the endless hours of conversation and amazing experiences we've shared. Thank you for having the courage to share the Gospel with me. You've had one of the greatest impacts on my life, and have forever altered it's course for the better. I love you, my friend, and always will.
Article continues below advertisement
~
Jodi Arias,
Yreka, California
Jodi's comments about Travis and the impact their relationship had on her life now seem more than a little creepy in light of the accusations against her.
As RadarOnline.com has been reporting, Alexander's body was discovered by concerned friends on June 8, 2008. He'd been shot and stabbed 27 times, with his throat cut from ear-to-ear.
His ex-girlfriend, Arias, was immediately suspected of the crime, and her long delayed death penalty murder trial got underway on Wednesday.
Introduced as evidence was a camera prosecutors say they found in the washing machine at Alexander's home. It contained photos of Alexander and Arias having sex just before he was killed, as well as photos of his dead body in the shower.
In what investigators say was Jodi's third version of what went down that day, the accused killer claimed Alexander became irate after she dropped the camera in the washing machine and he attacked her.
The trial, which is fast becoming the most watched murder case since Casey Anthony, will resume in Mesa, Arizona on Tuesday, January 8.
Come back to RadarOnline.com for live streaming coverage of all the courtroom drama.