Joanna Krupa Slams Adriana DeMoura: 'None Of The Bullying Or Harassment Has Stopped'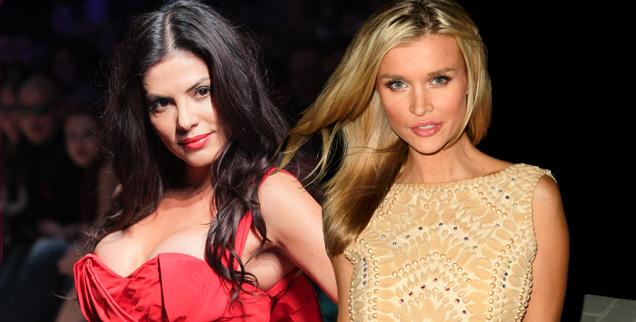 Article continues below advertisement
In an exclusive interview with Okmagazine.com, Joanna says she knew from the start that Adriana didn't like her, and that the animosity isn't getting any better with time!
"I felt bad because I think she's a good looking woman, and you would think she would be a lot more classy," the blonde beauty says. "All my friends that I have are successful and I'm not the type of person to get jealous of somebody. I love to see my friends succeed. So right off the bat I saw she wasn't the type of person I could be friends with because I could never backstab my friend. Even after we were done shooting the show, none of the bullying or harassment has stopped."
Joanna went on to share that she believes it's going to be tough for the two ladies to peacefully co-exist on camera next season.
"It's going to be hard for me to look at her. With all the slanderous things she has said about me, it's going to be hard for me to trust or believe anything she says," Krupa says.
And, the stunning Polish model explains why she believes Adriana disliked her from the get go.
Article continues below advertisement
"Maybe in the first season she thought she was the center of attention, then she was intimidated by me that she would have some competition," she says. "I don't know because I don't think like Adriana. I love beautiful people and I love any type of person that's a good person and I treat everyone with respect.
"Obviously if someone hurts me or disrespects me of course I'm going to be vocal and protect myself or my loved ones. From the beginning she just didn't want to be my friend. She could care less about what I have to say.