Jimmy Kimmel Bashes Jay Leno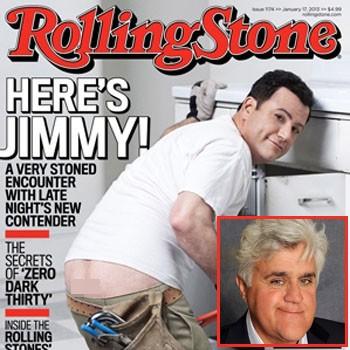 As he gets ready to go head-to-head againstJay Leno in the late night TV wars, Jimmy Kimmel is again bashing The Tonight Showhost.
"As a comedian, you can't not have disdain for what he's done. He totally sold out. He was a master chef who opened a Burger King," Kimmel said of Leno in a raucous interview with Rolling Stone magazine.
Kimmel takes the high road when it comes toDavid Letterman though. "If I beat David Letterman in the ratings, does that mean I'm better than Letterman? No f***ing way,' he said.
Article continues below advertisement
Kimmel's Jimmy Kimmel Live! moves to 11:35 pm on Monday, with his Cabo San Lucasvacation pal, Jennifer Aniston, as his guest. Everybody in TV -- especially Jay Leno -- will no doubt be watching the ratings.