Tonight Show Budget Slashed, More Bad News For Jay Leno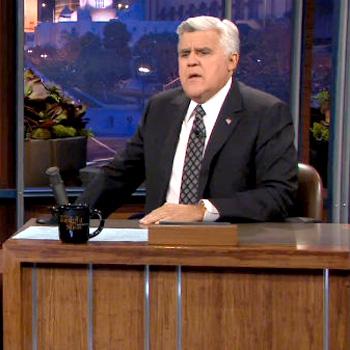 The hits just keep on coming. The budget for The Tonight Show with Jay Leno is being slashed from $2.3 million to $1.7 million a show, according to The Los Angeles Times.
News of the dramatic 26 percent cut comes on top of RadarOnline.com's previous report that two dozen staffers were fired from the NBC show on Friday, and Leno himself had taken a pay cut.
Jay offered to take the decrease in salary -- estimated to be dropping from $30 million to somewhere between $20 and 25 million a year -- to prevent even more staffers from being pink slipped.
Article continues below advertisement
"Jay's foremost concern is for the wonderful people who work for The Tonight Show. He did what was necessary to ensure their well-being," the host's spokesman Bruce Bobbins said in a statement.
The Tonight Show is still the top-rated series in late night but neither the ratings or advertising dollars are anything like what they were before Leno's ill-fated turn at prime time in 2009.
RELATED STORIES: