Family Friend: Jodie Foster Will Tell Sons Who Their Father Is When They're 21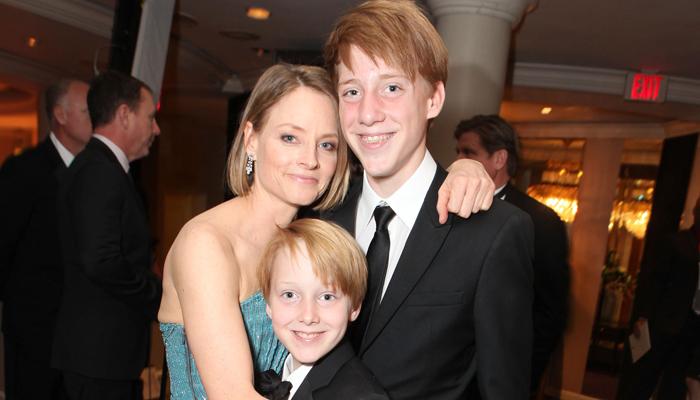 Jodie Foster will tell her sons, 14-year-old and Charles and 12-year-old Kit, who their father is when they turn 21, according to the Reverend Beverly Bates.
Bates' late son, producer Randy Stone, was Jodie's confidante -- and the man rumored to have fathered the boys.
"Randy told me that Jodie said she'll tell the boys who their father is when they're 21," Bates, 75, told Mail Online. "He said he could never tell me because Jodie was his best friend. He said, 'Mom, I can't discuss this with you.'
Article continues below advertisement
"He told me he had had to sign documents, it was a secret he took to his grave, that was how much he loved Jodie," Bates said of her late son, who died in February 2007 after heart failure.
Bates said she "would love to know if Randy is the boys' father," adding that her son was a "father figure" who maintained a constant presence in their lives, known to them as "Uncle Randy."
"I personally think he gave Jodie the gift, but she will never tell me," Bates said. "And Randy made an agreement with Jodie that he would never tell. I know the boys have red hair and freckles, that's not from our family -- but Jodie's side."
Bates said the Silence of the Lambs star's longtime desire to keep the identity of the father under wraps is linked to the 1981 assassination attempt on President Ronald Reagan by a crazed fan who wanted to impress her.
"She's not paranoid, but she is very very careful," Bates said, "and who can blame her, some nuthead could try and get the boys."
Bates said the last time she saw the Taxi Driver star was following her son's funeral. Randy, who was openly gay, was married to Barbra Streisand's sister, Roslyn Kind, before coming out.
Article continues below advertisement
"When Randy came out, I was shocked, I didn't deal with it very well," Bates said. "I had to have counseling, but then I realized that being gay is not a choice, you are born gay.
"I have Randy's ashes here and I miss him every day."
As we previously reported, the 50-year-old Oscar winner, while accepting the Cecil B. DeMille Lifetime Achievement Award, indirectly hinted to her sexuality in saying she's always kept mum about it for privacy; and that she came out to her friends and loved ones "about a thousand years ago, back in the stone age.
"In those very quaint days when a fragile young girl would open up to trusted friends, and family, coworkers and then gradually, proudly, to everyone who knew her. But now, apparently I'm told, that every celebrity is expected to honor the details of their private life with a press conference, a fragrance and a primetime reality show," she said. "You guys might be surprised, but I'm not Honey Boo Boo Child."
Bates said of Foster's speech: "Randy would be so proud of Jodie."