Facial Hair Faux Pas! The Worst & Most Disastrous Celebrity Beards Ever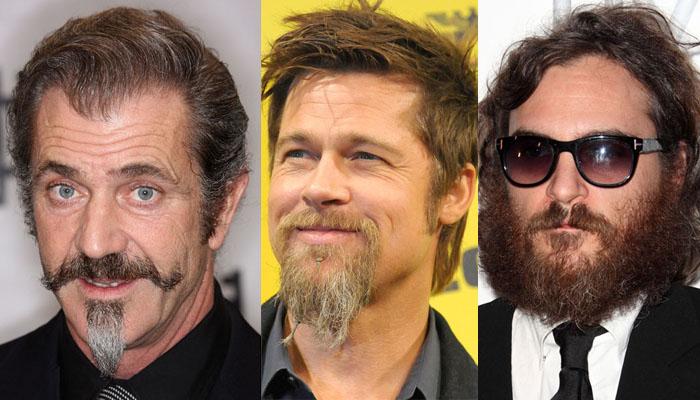 Not every male star looks hot with facial fuzz!
From reality stars to big screen hunks, it seems as though every guy has tried out the bearded look at some point in their career, but not all of them could pull it off! RadarOnline.com has photos of the most disastrous attempts at facial hair in Hollywood.
Bradley Cooper and Ryan Gosling are constantly competing for sexiest man alive status, but neither of the bona fide hunks were breaking any hearts when they decided to sprout some fuzz on their faces.
Article continues below advertisement
Angelina, were you okay with that? Brad Pitt shocked his fans when he went through a bearded phase in 2010, sporting a rather long and unkempt mustache and goatee combo that didn't do him any favors. Luckily, the hunk, who recently turned 49, was back before long with the help of a razor.
Mel Gibson has made a few bad moves throughout his career, and a western-themed facial hair look complete with a curled mustache was definitely one of them!
Spencer Pratt and Joaquin Phoenix may not have a whole lot in common, but both the reality star and the critically acclaimed actor drew attention to themselves when they went through bizarre public meltdowns, that came complete with wild, bearded looks.
Face/Off facial fuzz edition! Both the movie's stars, John Travolta and Nicolas Cage, have sported really awful bearded looks over the years.
Which other stars have sported the worst beards ever? Find out by clicking here.