Brad Pitt Brings Sexy Back... With The Help Of A Razor!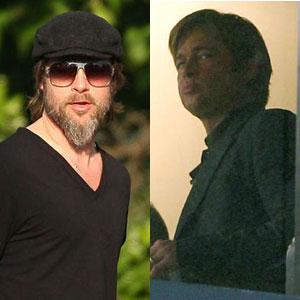 Angelina Jolie must be a happy woman! After months of sporting a mountain man beard, her hunky mate shaved it all off for his latest movie roll. Brad Pitt was spotted on the set of Moneyball on Monday, looking bare faced and beautiful, just like the old days.
Though we admire Brad Pitt's dedication to his burley bearded look, we were happy to see him reunite with his razor.
Are you glad that Brad shaved off his salt and pepper facial fuzz? Leave your comment in Beauty and let us know what you think!
Article continues below advertisement