Colorado Movie Theatre – Scene Of Dark Knight Shooting –To Reopen Thursday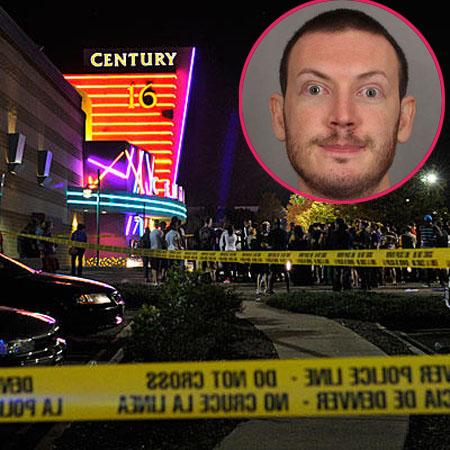 The movie theatre in Aurora, Colorado - the scene of a shooting massacre during a midnight showing of The Dark Knight Rises last summer - reopens Thursday with a new name and a private ceremony for victims, first responders and officials, RadarOnline.com is reporting.
Theater owner Cinemark plans to temporarily reopen the entire 16-screen complex in Aurora – now called Century Aurora instead of Aurora's Century 16 - to the public on Friday, then permanently on January 25.
Article continues below advertisement
Colorado Governor John Hickenlooper, who will attend the ceremony, tells USA TODAY that the reopening is the right thing to do – although not everyone agrees. Some people felt rather than reopening the theater, it should be torn down and made into a memorial to the 12 people killed and the dozens who were wounded.
"There were different opinions from a lot of parts of the community, but a majority wanted to have it reopened just as a way of moving forward," says Hickenlooper, who will speak along with Aurora Mayor Steve Hogan during the ceremony.
Hogan echoed Hickenlooper's comments, saying, despite the controversy, residents overwhelmingly support reclaiming what he calls "an important venue for Aurora."
At least two people who actually escaped the shooting called it a good idea.
"It does help significantly," said Jacqueline Keaumey Lader, a U.S. Marine and Iraq war veteran who visited the auditorium last fall with her husband, Don. "It's taken the power away from the place."
MORE ON:
The Dark Knight Rises
Article continues below advertisement
"The community wants the theater back and by God, it's back," said Tom Sullivan, whose son, Alex Sullivan, 27, was killed. "Nobody is going to stop us from living our lives the way that we lived our lives before. This is where I live."
Still, some people who lost loved ones in the mass shooting are boycotting the event.
Alex Sullivan's widow, Cassandra Sullivan, joined 15 relatives of victims in issuing a recent statement that called the Cinemark invitation "disgusting and insensitive."
Sandy Phillips, whose 24-year-old daughter, aspiring sportscaster Jessica Ghawi, was among those killed, says she won't be attending the event.
"There's been no condolence letter, no reaching out, no apologies, then two days after Christmas, we get this invitation to attend a reopening of a killing field. We were shocked by the insensitivity," Phillips says. "For some people, this might bring a sense of closure. But we won't ever step in a movie theater again."
Before Cinemark spent a reported $1 million on renovations, it allowed victims and families to visit the theater's auditorium No. 9, where the shooting happened. A mural on the wall depicts a man and woman, a film reel, and popcorn.
Details about Thursday's ceremony are being kept secret, although we do know an undisclosed movie will be shown.
Gunman James Holmes is charged with 166 felony counts, mostly murder and attempted murder, in the massacre at a midnight showing of The Dark Knight Rises on July 20. The shooting left 12 people dead and nearly 60 injured. Holmes – who has been ruled competent to stand trial - has until March to enter a plea.