CNN Signs 20/20's Chris Cuomo For Morning Show, Ann Curry Still Stuck At NBC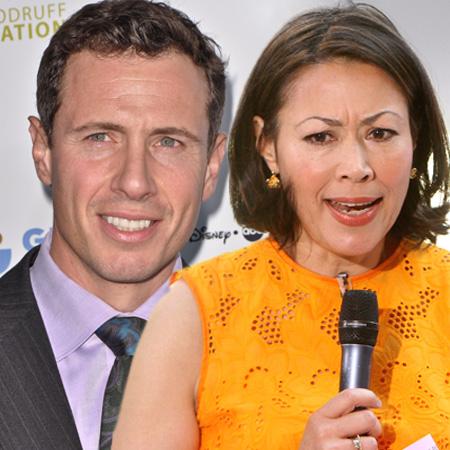 After weeks of speculation CNN is trying to steal Ann Curry away from NBC, the cable news giant has landed 20/20 anchor Chris Cuomo for a coveted gig, RadarOnline.com is reporting.
The 42-year-old Cuomo, ABC News' chief legal correspondent, who's also the brother of New York governor Andrew and the son of ex-governor Mario, will man CNN's high profile morning show alongside the network's Erin Burnett, the NY Post reported.
Article continues below advertisement
Cuomo, who was Good Morning America's news anchor from 2006 to 2009, essentially ends CNN head Jeff Zucker's search "for an anchor he can basically make the centerpiece of the network," an insider told the paper.
An insider told Deadline that Zucker has "walked into a situation where he could change out every single talent on his network right now -- everything and everyone is up for grabs, and he's going to start with the morning show.
"Frankly, he wants to upgrade things and he has a wish list, and Cuomo fits into that perfectly."
As RadarOnline.com previously reported, Curry is being strongly considered for a job at CNN, but she remains under contract with NBC, who have been reluctant to let her leave since her disastrous departure from the TODAY show.
Cuomo's deal comes as the relationship between Curry, 56, and NBC further deteriorates, as the network has recently put the kibosh on the popular journalist from doing any live interviews, even with A-list gets such as her pals Brad Pitt and Angelina Jolie.
"Ann keeps bringing live interviews to the table," a source said, but NBC refuses to go live with them. There is no indication whether the Peacock network will eventually release Curry for a CNN job.
CNN has also signed away ABC White House correspondent Jake Tapper.