Exclusive
Ann Curry's Contract Battle With NBC Heats Up, They Want Her Off The Air For Six Months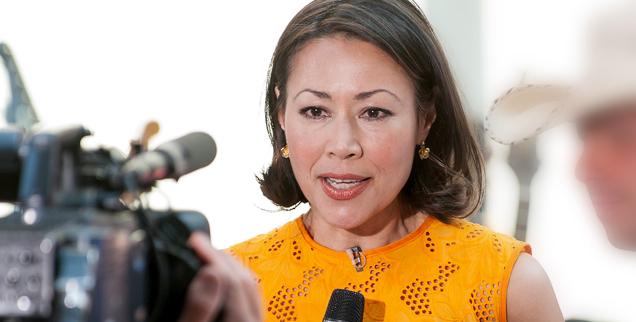 Former TODAY co-anchor Ann Curry is locked in a battle with NBC executives as she attempts to extricate herself from her contract to take a job at CNN, and RadarOnline.com has exclusive new details.
NBC is insisting that Ann stay off the air for six months in exchange for releasing her from her contract, RadarOnline.com has learned. That term is unacceptable to the popular journalist, who wants to join CNN as soon as possible.
Article continues below advertisement
"There has been a break in the on-going stand-off between NBC and Ann," a source told RadarOnline exclusively. "Ann's bosses weren't willing to let her out of her contract so she could accept a job at CNN. However, they now recognize it's probably for the best, and Matt Lauer chimed in and said it would be a good idea as well."
But now the battle is over how much time Ann must spend sidelined.
"NBC has made it clear that if they let Ann out of her contract, they want to keep her off the air of a competing network for at least six months," the source said. "This is unacceptable to Ann. She has been on the air only in a very limited capacity," since being dumped from the TODAY show.
Curry's departure from TODAY was disastrous for NBC — and Lauer. The show held a decade-long ratings winning streak in the morning show wars and lost it once Curry was pushed out. Lauer has been cast as the bad guy by many viewers, creating a public relations debacle for the peacock network.
But Lauer has supported Curry's desire to be let out of her contract.
Lauer recently told his bosses at NBC that his former TODAY co-anchor Curry should be set free immediately so the respected journalist can take a job at CNN.
Curry is hoping to make the move in February where she'd join her former TODAY boss Jeff Zucker. Zucker wants Curry to occupy Anderson Cooper's current 8 pm EST slot.
Since Curry's disastrous departure from TODAY this past summer, ratings on the once-dominant morning program have continually declined, allowing ABC's rival Good Morning America to capture the #1 spot.