Exclusive
Ann Curry: Stalemate Over Her NBC Contract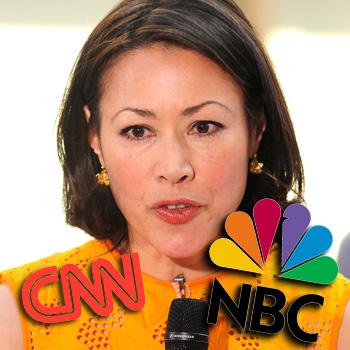 Breaking up can be so hard!
A week after Ann Curry notified NBC executives that she wanted out of her contract, her bosses at the Peacock network have kept the beloved journalist in the dark about whether they'll release her so she can go to CNN, RadarOnline.com is exclusively reporting.
"It's just more of the same as far as Ann is concerned. She isn't surprised that it's radio silence from the suits of her desire to be let out of her contract," a source close to the situation tells us.
Article continues below advertisement
"Ann has clearly gotten the short end of the stick from NBC. Ann's reporting on air has been greatly diminished, and she is ready to move on. Ann's lawyer is continuing to hope that NBC will do the right thing, but, if necessary, she will pursue a breach of contract lawsuit against NBC, and she would have an excellent case," the source added.
Curry is hoping to move to CNN in February where she'd join her former TODAY boss Jeff Zucker, who is now running the cable news net.
As RadarOnline.com previously reported, Zucker has his eye on Curry to occupy Anderson Cooper's current 8 pm EST time slot.
Since Curry's disastrous departure from TODAY this past summer, ratings on the once-dominant morning program have continually declined, allowing ABC's rival Good Morning America to capture the #1 spot.
"It's a no brainer, just let Ann out of her contract, and everyone will be happy. Ann is ready to start a new venture in her life professionally," the source adds.