Celebrity Hair Guru Kim Vo Picks The Best Looks From The People's Choice Awards 2013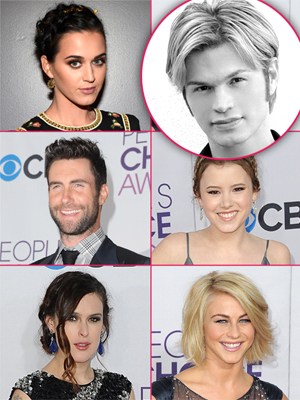 Article continues below advertisement
Julianne Hough was definitely one of the best dressed stars on the red carpet, in her stunning Tony Ward Couture sparkling number, and her beauty look followed suit.
"Julianne's 'vanilla vamp' blonde is the perfect color for her cool tone dress," Vo exclusively dishes to Radar. "Her strong bang and tousled tresses adds a touch of whimsy to her overall sweet style."
Vo was also a fan of Melissa & Joey's Taylor Spreiter's braided updo.
"Taylor's braid gives young blood to this grown up gown," he explains about her gorgeous grey Contrarian New York number. "The twisted texture is so playful and on trend this awards season."
Is Katy Perry going to start an "Amish" trend?
"Ms. Perry is the only one that can make 'Amish' look chic. I absolutely love how daring she is on the red carpet and her braided up do is what call the 'perfect sweet tea' -- just right!"