Beyoncé And Jay-Z Throw $200,000 Birthday Party For Blue Ivy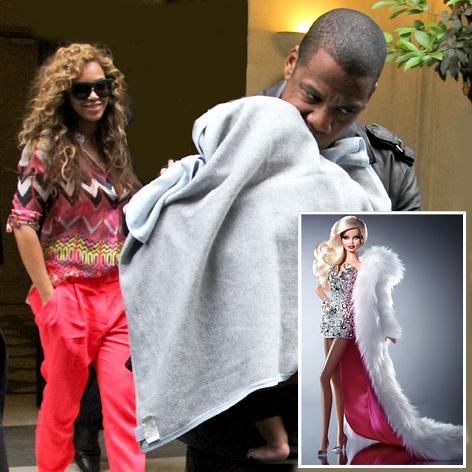 Nothing is too good for Blue Ivy Carter.
For her first birthday last Monday, her parents Beyoncé and Jay-Z spent a cool $200,000 on a party for the adorable tot, reports the UK's Sun newspaper.
The doting mom and dad hosted a princess-themed party for family and friends. They reportedly spent $95,000 on the finest pink and white roses, and the cake cost just over $2,000.
Toys and gifts for their guests racked up another $30,000.
Article continues below advertisement
The truly over-the-top expenditure was for Blue Ivy's dazzling gift -- a spectacular diamond-encrusted Barbie doll that cost $80,000!
As RadarOnline.com preciously reported, Blue Ivy already has use of the most expensive suite at Brooklyn's Barclay Center.
Jay-Z is shelling out $1 million a year for a suite that was partially turned into a nursery. That when when dad is there cheering on his beloved Nets, Blue Ivy is being well cared for just a few feet away.