Happy Birthday Blue Ivy! Beyoncé And Jay-Z's Daughter Turns 1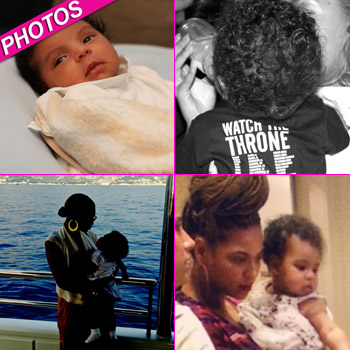 One year ago today, Beyoncé and Jay-Z's precious little bundle of joy made her highly anticipated arrival into the world.
Blue Ivy Carter was born on January 7, 2012 at Lenox Hill Hospital in New York, and she instantly became the one of the most-buzzed-about celebrity offspring.
PHOTOS: Blue Ivy's Amazing First Year!
Between Beyoncé's very public pregnancy announcement at the 2011 VMAs, those fake baby bump rumors, Jay-Z's tribute song Gloryto the newborn and the couple's failed attempt to copyright the name "Blue Ivy," the baby's name stayed in the headlines over the past year.
Article continues below advertisement