Love's Cooking: Anne Burrell On Wedding Plans With Koren Grieveson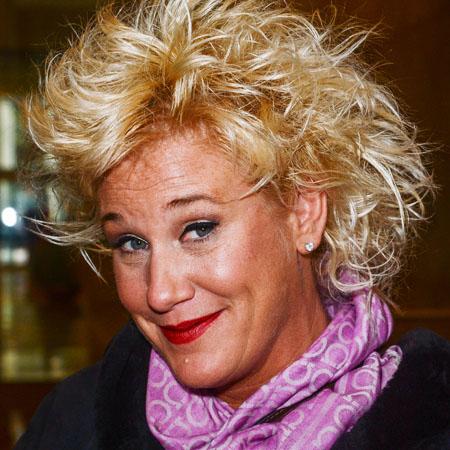 Celebrity chef Anne Burrell opens up about her engagement to partner Koren Grieveson - and how the culinary power couple plans to exchange vows - and RadarOnline.com has the details.
The Chef Wanted star tells Entertainment Tonight she's been swamped with a whirlwind work schedule since delivering news of her engagement in a New Year's Eve tweet.
"We got engaged and then I've been on the road, so it's kind of like, 'Hi Sweetie, nice to see you, I'll see you when I get back,'" the 43-year-old New York native said. "I feel like I've been home long enough to unpack and pack again and maybe take a quick nap, and then I'm off to the airport again."
Article continues below advertisement
As for where their wedding will be - and likely a destination wedding at that - Anne said the location has yet to be determined, though Vieques, Puerto Rico holds a special place for the couple.
"That's where we got engaged, and the first time we ever traveled together was to, so it's kind of a special spot for us," she said.
Asked which region in the U.S. has the best cuisine, Anne diplomatically said, "The one that I'm in at the moment.
"There are many places that people can produce really good food," she explained. "I wouldn't limit it to an area of the country, it's what the chefs have in them."
Chef Wanted's second season kicks off Thursday on The Food Network at 10/9c.