Anderson Cooper Tries First Lady's Banging Haircut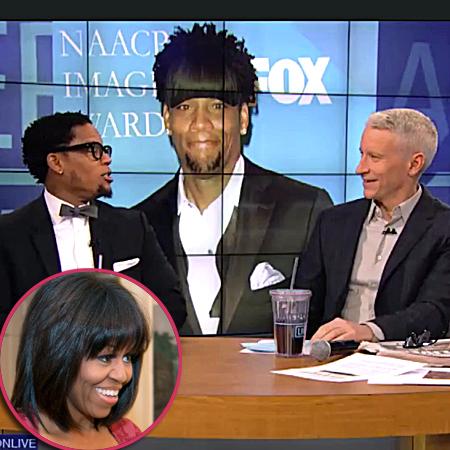 If it's good for Michelle Obama it's clearly good for Anderson Cooper!
The silver-haired CNN news anchor tried on the First Lady's banging new haircut during the taping of his daytime show on Friday.
And RadarOnline.com has the funny clip to prove it.
Staff on Anderson Live doctored photos of Cooper and comedian D.L. Hughley showing what they would look like if they got bangs like Mrs. Obama, who debuted her new look yesterday.
Article continues below advertisement
Even though Cooper and Hughley said they both "don't care about hair" the photos got a few chuckles from both them and the studio audience.
Jokingly Hughley said "black women's hair and weather is not good," adding that his wife would rather miss the President's inauguration if it was raining rather than mess up her do!
Anderson Live is a nationally syndicated talk show. Visit AndersonCooper.com for when and where it airs in your area.