7 Things You Didn't Know About Jodie Foster's Ex-Partner, Cydney Bernard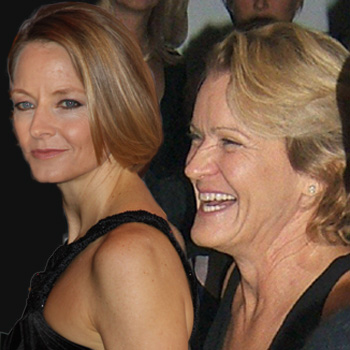 Notorious for guarding her private life, Jodie Foster shocked the public by acknowledging her sexuality as a lesbian during her acceptance speech at the Golden Globes on Sunday night — thanking her former partner of nearly 15 years — leading many to wonder, who exactly is Cydney Bernard?
RadarOnline.com has done some research and found out seven things you may not have known about Jodie's ex.
Article continues below advertisement
***
1. Jodie and Cydney met on the set of the 1993 Drama-Romance Sommersby, starring Jodie and Richard Gere. Cydney was on set working as a production coordinator.
2. Cydney is 59-years-old and will turn 60 on March 30, 2013.
3. Cydney has been working in production since the early 90s, quickly rising from positions of production manager to production supervisor and eventually producer.
4. Cydney's industry credits include production supervisor on the 1994 hit movie The Client, production manager on Beans starring Rowan Atkinson, production manager on Loch Ness with Ted Danson and has been the producer on 2000's TV movie, Ratz, 2001's A Girl Thing and 2003's Spinning Boris.
5. No longer together, Jodie and Cydney dated for about 15 years before reportedly breaking up in 2008. At the time, it was rumored that Jodie broke things off to pursue a relationship with another producer/writer, Cindy Mort, whom she met on the set of 2006's The Brave One.
6. Cydney is equally as private as Foster with her personal life and the only time the two ever acknowledged their relationship in the past is when Foster accepted an award at the Women in Entertainment Breakfast in 2007 and thanked Cydney saying, "…my beautiful Cydney, who sticks with me through all the rotten and the bliss."
Article continues below advertisement
7. Jodie and Cydney have two children together and share joint custody of Charlie Bernard Foster, 14, and Kit Bernard Foster, 11.
***
Jodie referenced Cydney during her "coming out" speech at the Golden Globes saying, "There is no way I could ever stand here without acknowledging the deepest loves of my life. My heroic co-parent, my ex-partner in love, but righteous soul sister in life; my confessor, my ski partner, consiglieri, most beloved BFF for 20 years, Cyd Bernard. Thank you, Cyd."