Woman Sued for $750,000 For Writing Negative Yelp Review!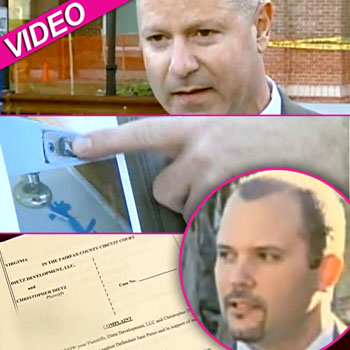 A Virginia contractor is suing a homeowner for $750,000 after the customer posted a scathing review criticizing his work on two prominent websites, including Yelp.
The homeowner, Jane Perez of Fairfax County, Virginia accused the contractor, Christopher Dietz, of shoddy work after hiring him to make comestic mprovements on her townhome in June of 2011. In one posting, Perez gave Dietz, her former high school classmate, an "F" rating on AngiesList.com, a popular consumer review website. On Yelp, she accused him of damaging her home, billing her for work he didn't do, and suggested he stole jewelry. She ended her raging review with this advice, "Bottom line do not put yourself through this nightmare of a contractor."
Article continues below advertisement
An infuriated Dietz issued his own response and then fired back with a $700,000 lawsuit against Perez for defamation.
"There was no question in my mind that I did 150 percent professional job in her house," Dietz told CBS News.
Dietz says Perez's claims are all not true - lies that cost him $300,000 in lost business. Dietz said: "I believe that people should have the right to state how they feel, but when you state stuff as fact and it's not fact or it's not able to be supported there has to be some type of - for the lack of better words - punishment."
On Wednesday, a judge awarded Dietz his first legal victory - ordering Perez to take down any allegations of theft and comments about legal action.
Perez's attorney calls it a violation of free speech, adding: "If we need to, we will appeal to make sure that people are not afraid to speak out."
The court still must decide whether there are grounds for a defamation case.
RELATED STORIES:
Flipping Out's Jeff Lewis: Why I'm Suing My Co-Star Jenni Pulos