Stay Away From Me! Gretchen Rossi Gets 3 Year Restraining Order Against 'Ex!'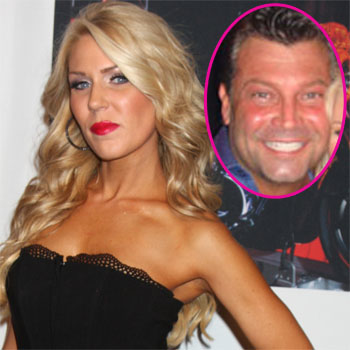 Article continues below advertisement
He has also been ordered by the judge not to contact any of Rossi's businesses or companies.
The Orange County judge made a statement to the court about the situation, saying that with the restraining order Gretchen can "live with peace of mind," according to a press release from her publicist.
Gretchen said she was satisfied with the restraining order, saying in a phone call she was "pleased that the Judge recognized the danger Photoglou posed.
"Hopefully, the Judge's order and the jury's verdict will keep Photoglou from doing this to another woman - - ever! She said.
In a storyline that could have been right out of her Bravo reality show, Gretchen sued her ex-lover in 2010, claiming defamation and assault, battery, stalking and breach of contract. A judge later threw out the defamation claim, but let the others proceed.
At one point Photoglou countersued, claiming defamation and Rossi ended up having to pay him $40,000 for his legal fees, the OC Weekly reported.
Article continues below advertisement
Rossi is now dating Slade Smiley, her third boyfriend since joining the hit reality franchise in 2008.
Evidence was presented in court to show that Photoglou has at least three prior restraining orders against him.
As RadarOnline.com previously reported, a jury awarded Gretchen $500,000 in compensatory and $23,250 in punitive damages against Jay last week. He was found liable for stalking, assault, intentional infliction of emotional distress, conversion, intentional interference with contract, and intentional interference prospective economic advantage.