No Champagne! Michelle Duggar Says They'll Ring In The New Year Praying!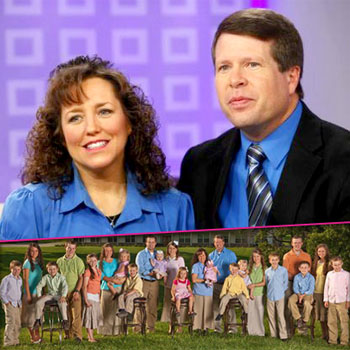 Article continues below advertisement
As devout followers of Quiverfull, the religious family will be together praying, although with 19 children and two grandchildren, plus any friends that come over, the prayers can last way past midnight!
"Our midnight tradition is to pray in the New Year. About 15 minutes before the New Year is here, we'll start taking turns going around the room praying and giving thanks. By the time everyone gets a turn, it's already the New Year.
MORE ON:
19 Kids and Counting
"It's a very special time for our family – it gives each one of us an opportunity to really just open up our hearts and talk about the things that we're thankful for. We always give thanks for the past year and look forward to the New Year. We don't really focus on resolutions in our family.
"Some of us may make plans to exercise more or do more, there's definitely a little of that. However, the focus is really more on growing and drawing closer to God. When we do that, I think things fall into place the way they should. For our family, that has a lot to do with getting things moving in the right direction for us. All of the pieces start falling into place when we keep our focus on our faith."