Exclusive
Family In Crisis! Jessica Simpson Worried About Mom Tina Hitting The Bottle, Claims New Report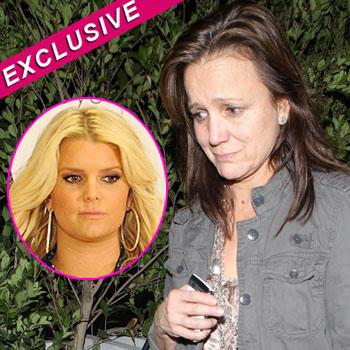 Article continues below advertisement
According to Star, to help deal with her anxiety, Tina's turned to hard liquor, and insiders report that her self-medicating with booze has her daughters so concerned that they are now urging her to seek treatment.
Tina, 52, had always been a social drinker, pals tell Star, but now she is reportedly using alcohol to cover the raw wounds from the demise of her marriage.
"Tina is hitting the bottle to ease her sorrows over her marital problems, she's built up quite a tolerance and has switched from wine to stuff like scotch and vodka," a source tells Star. "Jess is just a mess over this, she feels helpless and doesn't know what to do."