Jessica Simpson's Mom Writing Tell-All Book; More Joe Simpson Gay Secrets To Be Revealed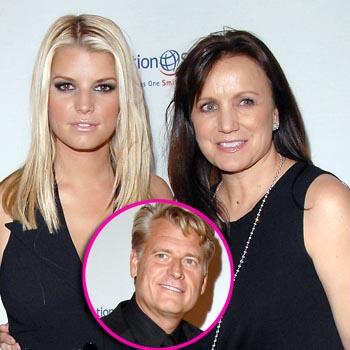 Get ready for the ultimate tell-all about Jessica Simpson's father and the reports of his secret gay life.
Jesscia's mom Tina is writing a tell-all book and has signed a secret, million dollar deal to spill the bean about her 34-year marriage to Joe Simpson and his sexuality, according to a report in the new issue of Star magazine.
Joe and Tina are divorcing and details about his sexuality have rocked the both Jessica and her sister Ashlee, with one male escort revealing their secret sexual encounter, as RadarOnline.com previously reported.
Article continues below advertisement
Joe, 54, has also been linked to a 21-year-old gay aspiring model, Bryce Chandler Hill. The Simpson patriarch has denied he is gay through a spokesperson but multiple sources have told RadarOnline there is no doubt he has been living a secret gay life for years.
"Tina was already planning on writing a book before her marriage to Joe crumbled, but that was going to be about her own life as mom to Jessica and Ashlee," an insider tells Star. "Now that idea has been shelved, and Tina is focusing on writing a tell-all about her marriage to Joe."
Article continues below advertisement