Congrats Granddad Dubya! Former First Daughter Jenna Bush Hager Reportedly Pregnant With First Child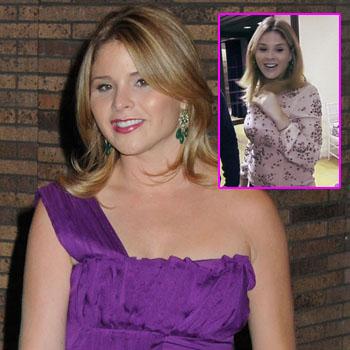 Article continues below advertisement
The 31-year-old TODAY correspondent has yet to make the announcement but a source has told the MailOnline it is true and that Jenna, her husband Henry Hager and their families are "thrilled."
Jenna has been looking fuller figured, with a rounder face recently. On Tuesday morning she helped present a segment on TODAY while wearing a cloak-styled coat that covered any hint of a growing baby bump.
Jenna's father has made no secret of the fact that he and Laura would like a grandchild. Last year the former First Daughter told People: "I don't have any children. I just have a cat, to my parents' dismay.
"My dad saw my husband's boss at a conference and he said to stop paying my husband until we produce children."
Jenna has been married to her husband Henry for four years. She and her twin sister Barbara are the only children of the former U.S. president and his wife.
Bush isn't the only former White House resident who has been vocal about wanting grandchildren. Secretary of State, and former First Lady, Hillary Clinton has told her daughter Chelsea that she wants to be a grandmother.
Article continues below advertisement
"She always tells me it was the greatest thing that ever happened to her," Chelsea recently said about the pressure put on her by her mother to have children.
Meanwhile, as RadarOnline.com previously reported, Bill Clinton accidently let slip during an event in Ireland last month that his daughter and son-in-law are "working on" becoming parents.
RELATED STORIES: