Exclusive
TODAY Co-Anchor Hoda Kotb & Lawyer Boyfriend Split, 'Relationship Had Run Its Course'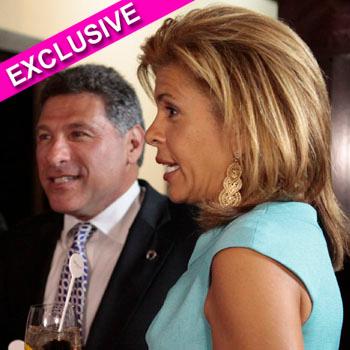 Article continues below advertisement
During an appearance on Bethenny Frankel's show back in February, Kotb credited the Skinny Girl multi-millionaire mogul with giving her the courage to go out with Jay.
"It's the real thing. It's the real friggin' thing Bethenny. It's the real thing. I found the real thing at 47," Kotb said. "The other thing was so not the real thing, and I thought it was . . . . The fact that you can still feel butterflies at 47 is really cool."
Blumenkopf even appeared during the fourth hour of TODAY on Kotb's birthday as a surprise for the breast cancer survivor. But, despite having the full backing of her friends and even Blumenkopf's two children, sadly the couple was unable to go the course.
"Jay is a very successful litigator and travels a lot," the source says. "He splits his time between New York and Boca Raton, Florida, and they were just spending too much time apart to be able to make the relationship work. It was actually Jay's two daughters who set Hoda and Jay up on a blind date after approaching Hoda at her book signing with a note that said, '10 reasons why you should go out with our dad.'
Article continues below advertisement
It's Over! Teresa Giudice Will Divorce Hubby Joe After The Holidays, Claims Report