Bethenny Frankel's Skinnygirl Margarita Line Slammed For Using Inferior Tequila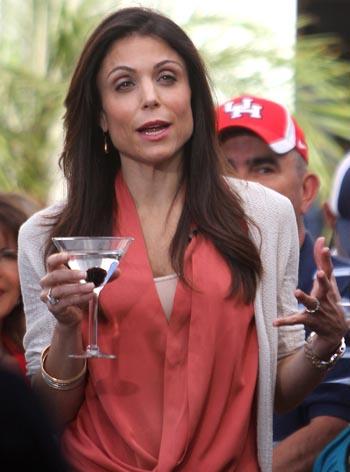 By Alexis Tereszcuk - RadarOnline.com Senior Reporter
Bethenny Frankel's Skinnygirl Margaritas are still under fire, this time for using "lower quality" tequila.
As RadarOnline.com previously reported, a $10 million class-action lawsuit was filed against Bethenny's Skinnygirl Margarita company and the parent company Beam Global Spirits, for falsely claiming the drink was "all natural" with "no preservatives."
In an amended version of the lawsuit, two drinkers of Skinnygirl claim that the tequila used is "a lower quality and purity tequila by-product called mixto – essentially a mash of tequila and some unknown additives (rarely organic) which may comprise as much as 49 percent of the final mixed liquor," according to the NY Post.
Article continues below advertisement
The ex-Real Housewives of New York City star has said her margarita has only two ingredients: agave nectar and 100 percent blue agave tequila, but the lawyer for the lawsuit, Tom Mullaney, says "100 percent blue agave is not stuff people mix."
Mullaney said comparing blue agave to mixto "is like comparing Thunderbird wine to a fine Chianti. They're both wine but very different."
Frankel sold Skinnygirl margarita to Beam Global Spirits for a reported $100 million. The company has said the lawsuit is "frivolous," and defended the product.