Exclusive
Harry Styles' Relationship With Taylor Swift Has One Direction Bandmates Sweating!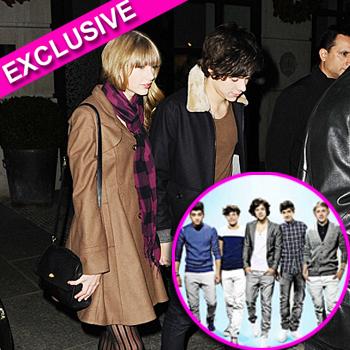 Article continues below advertisement
Not only would this cause huge embarrassment for them all – they're also worried it could harm their fanbase.
"Harry's public romancing of Taylor has got the other lads all riled up," a source told RadarOnline.com.
"With Taylor's reputation for writing break-up songs about her exes, they think Harry could find himself in a spot of bother if it doesn't work out and his actions are setting them all up for a fall."
The source revealed, "They also think it is moving too quickly and both have busy schedules, so it's a difficult time for either one of them to commit.
"Harry's especially loved by the band's female fans and there is a feeling that by being so open about his relationship with Taylor he will only upset them.
"The boys are praying that when it does come down to it, he ends things amicably with her. Otherwise, they fear there will be hell to pay."
Article continues below advertisement