Life After Michael! Bubbles The Chimp Is Dumped By The Jackson Family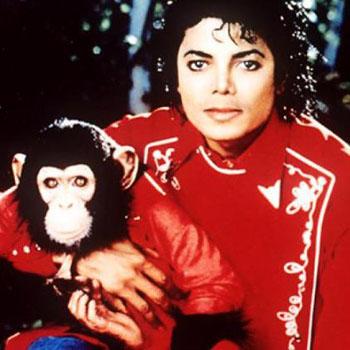 He was once the most pampered chimpanzee in America, but now the King Of Pop's favorite pet is said to be abandoned and alone after reportedly being dumped by Michael Jackson's family.
After living in the lap of luxury in Neverland, Bubbles the Chimp has met the fate of countless senior citizens across the country who are neglected by relatives, according to an exclusive report in the new issue of the National Enquirer.
Article continues below advertisement
"Bubbles was not provided for in Michael Jackson's will," Patti Ragan, founder of the Center for Great Apes in Wauchula, Florida, where the former pet is living "in retirement" told the Enquirer.
The Thriller singer's children, Prince, Paris and Blanket, were once the chirpy chimp's playmates, but they have never even been to visit their former pal at his new home or help with his $20,000 a year keep, an insider told the Enquirer. "The Jackson family has turned their back on Bubbles."