Report: Bethenny Frankel & Jason Hoppy Ready To Divorce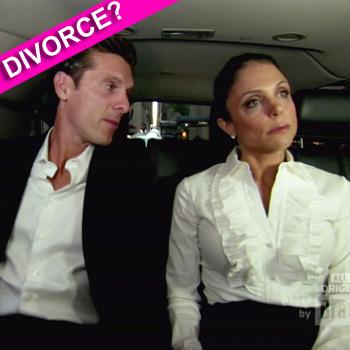 Bethenny Frankel and her husband Jason Hoppy are headed for splitsville, according to a new magazine report.
The couple will soon divorce, with an insider telling the magazine that Bethenny has told Jason "they are done."
The 42-year-old reality star-turned-entrepreneur-turned talk show host -- who was spotted this month in New York without a wedding ring -- is "meeting with lawyers and just figuring out the next steps," the insider said. "It's over."
Article continues below advertisement
A separate source told the magazine the couple has had an "exit plan in mind for months," at at this point, "It's really just a matter of when they'll file."
A pal of Bethenny's said that the split "has been bubbling up for a year," dating back to the summer, when "she lived in the Hamptons for six weeks with Bryn while Jason stayed home in New York.
"Bethenny will never show it, but she's devastated that it didn't work," the friend added. "She wanted it all -- the career, the husband and the family."
The couple share a 2-year-old daughter named Bryn, and a source says they will work hard to keep the child shielded from their split as best they can.
"Bethenny puts Bryn first and Jason is a great dad: They love that kid and will do anything to make her happy."
Marital issues between the two were closely chronicled this summer on Bethenny Ever After, as the relationship strained under the weight of Bethenny's blooming career.