Cincinnati Reds Star Ryan Freel Kills Himself With Shotgun Blast To The Head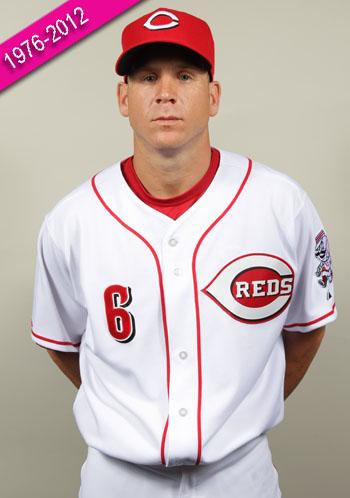 Ryan Freel, who won his team's 'hustle award' just five years ago, committed suicide Saturday, killing himself with a self-inflicted gunshot blast to the head.
Freel, 36, was living in his hometown of Jacksonville, Florida at the time of his shocking death.
Two years after his final MLB game, the married-with-kids Freel had been named the baseball coach at a Jacksonville high school in June but later resigned the post.
Article continues below advertisement
He's the third high profile sports suicide this year, following football stars Junior Seau and Jovian Belcher who killed himself after murdering his girlfriend.
"The Reds family is deeply saddened to hear of the death of Ryan Freel," the team said in a statement. "His teammates and our fans loved him for how hard he played the game, and he loved giving back to the community. Our thoughts and prayers are with his family and friends."