Anne Hathaway: I Want to Have A Baby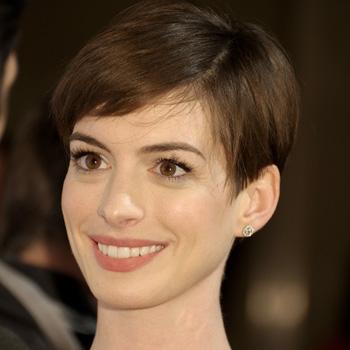 Rich, check. Famous, check. Married, check.
Now, Anne Hathaway is looking forward to a new phase in her life: Motherhood.
"I have been chomping at the bit to be a mom since I was 16," Anne said, "but I wanted to have a career too."
The 30-year-old A-lister, who got married in September to Adam Shulman, said she "had to find a baby daddy first…which I now have!"
A pal of The Devil Wears Prada star told Star the brunette beauty has been dropping "subtle hints that she may already be pregnant.
Article continues below advertisement
"She's been avoiding alcohol, talking about nursery colors and decorations and inquiring to close friends who recently gave birth about the best pediatricians," the pal said. "She and Adam are definitely giving off the pregnant bliss vibe, leading loved ones to believe they might have a little one next summer!"
In addition, her friend said, Anne is confident about "how great a father Adam will be.
"He can't wait until their baby is born."
Anne Forgets Les Panties! Hathaway Flashes On Les Miserables Red Carpet