What Was Anne Hathaway's Broadway Surprise At Her Wedding?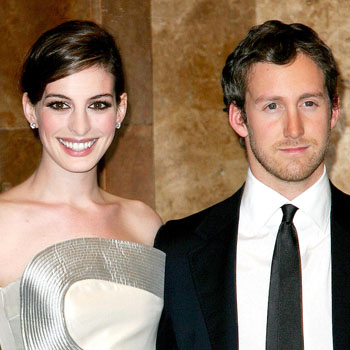 Article continues below advertisement
But it turns out that Gad isn't ordained, he's just a pal of Anne's because the two did Love and Other Drugs together, so the ceremony also featured a legit minister to make sure the couple legally tied the knot.
"Um. Okay. I kind of love Big Sur," Gad tweeted on September 30.
And one more tidbit about why so few photos surfaced from Anne and Adams wedding: A source told Showbiz411 that they hired a large hot air balloon to circle the skies and block potential photogs in helicopters from taking pictures.