Justin Bieber & Selena Gomez To Talk It Out After Splitting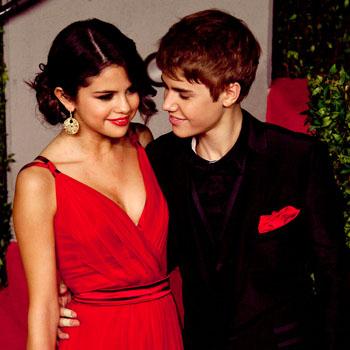 There's still hope for Selena Gomez and Justin Bieber.
"It's not just over for Justin and Selena," an insider told Mail Online. "Whatever happens they have a lot to talk about."
That said, the Monte Carlo beauty, 20, and Canadian pop sensation, 18, have made plans to spend time together Monday in New York prior to Justin's show in Brooklyn.
"She hasn't decided if she'll attend yet, but she's keen to talk and so is he," the source told the website. "They're both being a bit cagey and stubborn, but they're desperate to see one another.
Article continues below advertisement
"This isn't new for them, they often have a tumultuous relationship. We all expect them to work it out."
Justin, speaking with Open House Party Saturday, pulled a move out of RPattz' playbook, answering nothing when asked if his high-profile relationship was really over.
"I don't know what to say," the Baby singer said. "I don't know what's going on in my life. To even assess that it doesn't make sense cause I have not made any comment."