'Saturday Night Live' Takes On Hurricane Sandy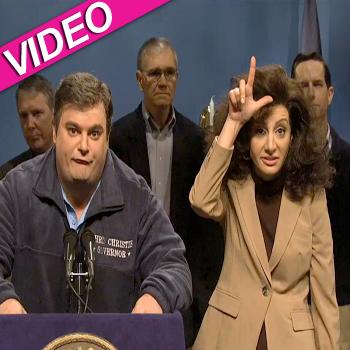 Bobby Moynihan as New Jersey Gov. Chris Christie took on on Saturday Night Live last night, and Chris Christie won.
You just don't want to be a storm going up against this Jersey boy -- or his over-the top Jersey Housewife-ish sign language interpreter!
It wasn't an easy job for SNL, coming as it did just days after Sandy wrecked havoc on the greater New York area, but the NBC show's regulars were up to the challenge.
Article continues below advertisement