I'm Too Sexy For My Fins! 'Mermaid' Paris Hilton Does Her Best Blue Steel Impression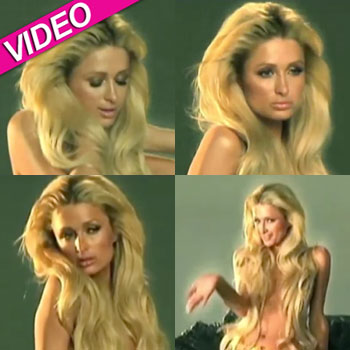 Watch out Daryl Hannah – Paris Hilton is trying to make a sexy Splash!
The 31-year-old reality star, who has never been shy about showing off her body, strips down and does her best "blue steel" in the commercial for her latest fragrance, Siren, going topless and wearing only a mermaid tail, and RadarOnline.com has the hilarious video.
"I've always wondered what it would be like to be a mermaid," the heiress tweeted on Thursday with a link to the commercial. "Now I know."
Article continues below advertisement
In the nearly two minute long commercial, the far from modest celebrity hams it up for the cameras in a variety of seductive and come hither poses, with only her long, blonde extensions covering up her assets.
Paris, who has a collection of fragrances under her name, is selling Siren on her website, with a 1oz bottle of the potion going for $32.
"Mellow, sexy and seductive, this is an enchanting fragrance destined to make any woman as irresistible as its legendary namesake," the description on her site reads.