Paris Hilton And New Boy Toy Take Their PDA To Hawaii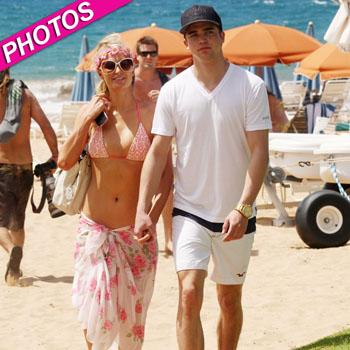 Wearing a tiny pink bikini and flowers in her hair, Paris Hilton strolled a beach in Hawaii Saturday, holding hands with new boyfriend River Viiperi.
The heiress, still trying to put her shocking anti-gay rant -- revealed exclusively on RadarOnline.com -- behind her, traveled to Maui on Friday with her bf of 11 days.
Viiperi is a 21-year-old Spanish model and was introduced to the 31-year-old Hilton during New York Fashion Week.
Article continues below advertisement