Nursing Mother Sues After Boss Tells Her To Retrain Her Breasts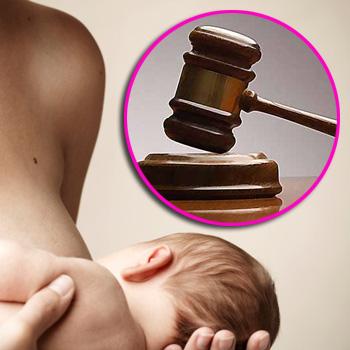 A former Southern California school teacher is suing the Child Development Center and Carmel United School District for discrimination and wrongful termination claiming the school failed to accommodate her needs as a new mother — mainly, breastfeeding.
On October 30, Sarah Ann Lewis Boyle filed the lawsuit claiming that when she returned to work in October 2011 from her maternity leave, she told manager Laura Dunn that she would need 15 minutes between the hours of 9 a.m. and 11 a.m. every day to pump her breasts.
Article continues below advertisement
According to Boyle, Dunn told her to start "training my breasts not to make milk between the hours of 7 a.m. and 1 p.m.," which Boyle said would essentially "starve the baby slightly."
After consulting with her doctor, Boyle approached the human resources department — who ultimately argued it was a misunderstanding and that arrangements would be made for Boyle to properly pump for her baby.
However, the lawsuit states proper arrangements were never made and Boyle was forced to pump with little privacy.
After three months Boyle was given a failing job evaluation (she scored perfect in the one before) and one month later was urged to resign and her two-year contract was not renewed.
Boyle went on to file a complaint with the U.S. Equal Employment Opportunity Commission and then file the lawsuit for wrongful termination and discrimination.
Paul Behan, spokesperson for the Carmel Unified School District, said they do not comment on matters involving litigation.