Morgan Fairchild Has Definitely Overdone The Filler Says Plastic Surgeon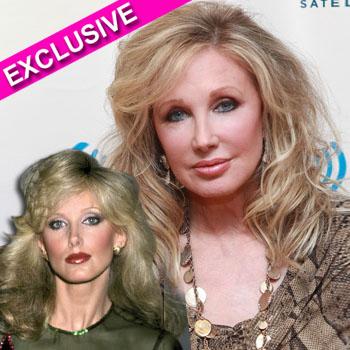 By Debbie Emery - Radar Reporter
Iconic actress Morgan Fairchild was the object of a generation of men's affection during the 70s and 80s, and it appears that she is determined to keep her youthful glow alive for as long as possible.
Now 62, the former blonde bombshell looks all plumped up after getting too many fat injections into her cheeks and lips, opines celebrity plastic surgeon Dr. Anthony Youn.
Article continues below advertisement
"A little filling is a good thing, a lot of filling makes a person look like a Cabbage Patch doll," the surgeon, who has not treated the star, told RadarOnline.com in an exclusive interview.
While the Flamingo Road star certainly looks puffy and swollen, she can still prevent her complete transformation into a living doll if she lets go of her cosmetic surgery compulsion.
"I hope she stops before she gets there," revealed Dr. Youn, adding: "I also suspect that she may have undergone a facelift, which appears very well-done and natural-looking."