Mom Brutally Stabs Kids To Death Out Of Anger At Her Husband As They Beg For Their Lives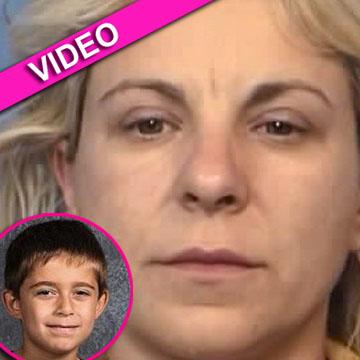 A Chicago woman is blaming her fury on her husband for the cold-blooded murder of two children, according to officials.
Elzbieta Plackowska of Naperville, Illinois, brutally stabbed her seven-year-old son 100 times on Tuesday, before turning the knife on a five-year-old girl she was babysitting.
The 40-year-old Polish immigrant is blaming the deadly attack on anger at her often-absent, truck driver husband, Artur Plackowska, who neighbors say they often heard her shouting at but never thought the arguments got physical.
Article continues below advertisement
"She felt he truly did not appreciate how fine a wife and mother she was," DuPage County State's Attorney Robert Berlin said. "She told the detectives that she thought by killing her son she would make her husband hurt the way she hurt in their relationship."
Despite Elzbieta telling investigators that her hubby brought her flowers and gifts, the fact that he was away on the road so often sent her over the edge, leading to the deaths of son, Justin, and kindergartner, Olivia Dworakowski.
Wearing a yellow jail jumpsuit and showing no emotion, Plackowska appeared in the DuPage County Circuit Court on Thursday, where she spoke only twice and was denied bail, according to the Chicago Tribune. She is charged with two counts of first-degree murder and faces mandatory natural life in prison if convicted.
Prosecutors gave a chilling account of how the woman, who resented having to work as a maid, allegedly stabbed Justin 100 times as he pleaded for his life and told his mother he loved her.
MORE ON:
Celebrity Justice
Article continues below advertisement
The playful pair had been getting ready for bed on Tuesday night when instead of tucking them in, their killer mother went to the kitchen to get a knife and ordered the children to kneel and pray. "She told Justin he was going to heaven tonight," explained Berlin.
Two family dogs also were stabbed to death in the rampage, officials said. Police said they recovered two knives, one in the kitchen sink, the blade bent backward, and the other in Plackowska's car.