Exclusive
Modern Family Star Ariel Winter's Doctor Tells Court No Evidence Of Abuse By Mom, But Sister Retains Custody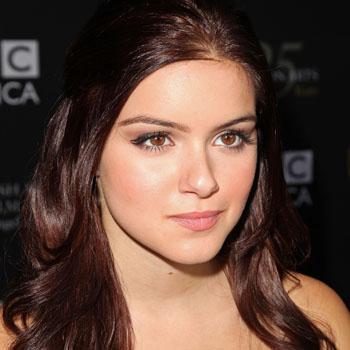 There is no evidence of abuse in the relationship between Modern Family star Ariel Winter, 14, and her mother Chris Workman, according to a letter signed by the family's pediatrician.
That's the latest twist in the increasingly dramatic saga that has led to Ariel's older sister being granted temporary guardianship by a Los Angeles court.
Shanelle Gray charged that her mother deprived Ariel of food, attempted to sexualize her and inflicted "on-going physical abuse (slapping, hitting, pushing), and emotional abuse (vile name calling, personal insults about minor and minor's weight." Those charges were contained in court paper first obtained by RadarOnline.
Article continues below advertisement
The court granted Shanelle temporary guardianship of Ariel and her estate on October 3, 2012, with another hearing scheduled for November.
Dr. John Rodarte, the family's pediatrician wrote: "There has never been any evidence of an abusive relationship in regards to Ariel," according to Celebuzz.
Also lining up on the mother's side is Ariel's brother, who claims the situation stems from Chris catching Ariel in a dating relationship with an 18-year-old.
Chris gave a brief video interview Thursday denying all of the allegations against her but Ariel and her sister Shanelle have remained publicly silent. Chris filed a police report on October 6, alleging that she had discovered Ariel and her older boyfriend together in bed on September 24. But that report was three days AFTER Judge Michael Levane granted temporary custody of the actress to her older sister, as RadarOnline.com was first to report.
Article continues below advertisement
It is not immediately known if the pediatrician's letter will help Chris' case, as Ariel simply may not have been taken to the doctor's office after any of the alleged abuse occurred.
One thing that is clear though is the court found enough compelling evidence to remove Ariel from her mother's care immediately and also had an attorney appointed to look after the young star's interests.
A judge awarded temporary guardianship of Ariel and her estate to her sister because of concerns Chrisoula "receives checks for the minor's work on the television show, Modern Family and mother also has control of the minor's Coogan Account. Prospective guardian requests that the mother be directed to not make any withdrawls from such accounts and that all checks be delivered to the guardian for deposit in the blocked bank account to be established at Bank of America."