Cat's Incredible! Feds Raid Man's House, Question Him About His Cats In Mitt Romney Blackmail Case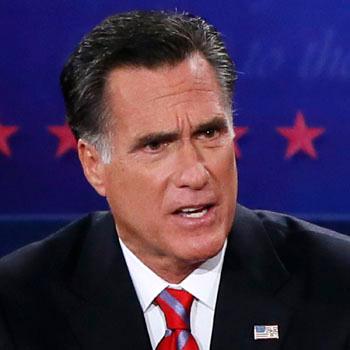 Talk about letting the cat out of the bag…or should we say the flash drive!
Thirty Secret Service agents raided a Franklin, Tennessee man's house believing his cats had implicated him in a $1 million scheme blackmailing Mitt and Ann Romney for stolen tax returns dating back 20 years.
Michael Brown, a 34-year-old IT technician -- and one-time campaign volunteer for President Barack Obama -- said the federal agents, with their guns drawn, broke down doors to enter his home, then handcuffed and separated he and his wife.
Article continues below advertisement
"They said, 'You're being detained, we're here looking for Romney's tax returns,'" Brown told The Daily of the September 14 incident.
As it turns out, the feds' linking Brown to the blackmail scheme was traced to two cats whose photos were sent to the ex-presidential candidate's accounting firm, PricewaterhouseCoopers, on a flash drive along with the $1 million request.
"They didn't want to show anything to me. They did it to my wife. They said, 'These are your cats,'" he said. "When she objected, they were like, 'Yes, they are.'"
Brown denied the cats were his -- though he did identify them as belonging to a family friend and one-time client named Janine Bolin, noting he'd backed up her photos and docs on a drive while fixing her computer.
Bolin told the website when the feds paid a visit her way, "They showed me photos and asked me if those were my cats -- I remember taking those photos -- I told them that when they were there."
Article continues below advertisement
Bolin said she thinks the flash drive was likely thrown out at one point, only to be salvaged later.
"There are people who go around our neighborhood looking for scrap metal," Bolin said. "Anybody could have picked it up."
Brown added he thinks "somehow, someone got ahold of the flash drive and used it for the stolen tax returns -- and of course they don't care what's on there, because they don't care who owned it before."