The Straw That Broke The Camel's Back? Kim Zolciak Reveals Why She Had To Walk Off Housewives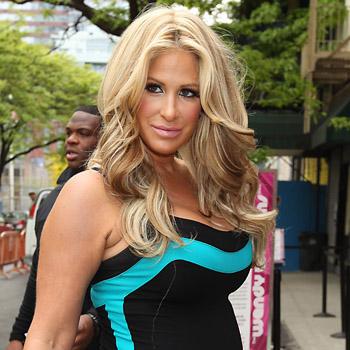 Article continues below advertisement
The standoff that finally broke the five season alum occurred over a trip to the Caribbean island of Anguilla where costar Cynthia Bailey was renewing her vows with husband Peter Thomas, and when Kim announced she couldn't make it - all hell broke loose!
"They couldn't understand why I couldn't go," said the reality star, who gave birth; to son Kash Kade Biermann in August and was under strict doctor's orders at the time not to travel. "Fighting is what we're known for but I've never disagreed with a pregnant woman.
"It's not one life you're dealing with, it's two. I wasn't going to risk my baby's health by getting on a plane."
In light of what she considered to be the blatant disregard to her baby's welfare, Kim decided enough was enough and bid farewell to the show that made her famous in an episode that will air on December 2nd.
"I can't say it was easy to end that chapter," the wife of Atlanta Falcon footballer Kroy Biermann told InTouch. "After all, I met my husband through this show."
Article continues below advertisement