Exclusive
Katy Perry's Secret Half-Sister Says She Was 'Damaged' By Their Dad's 'Abandonment'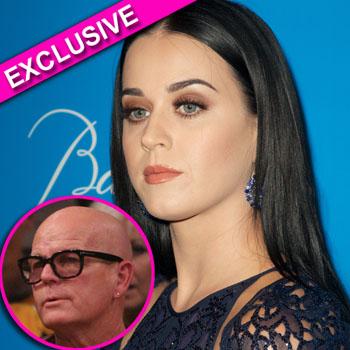 Katy Perry's gospel upbringing and religious family are both well-known to her fans, but few are aware that she has a secret half-sister who was allegedly abandoned by their evangelical preacher father when she was just a baby.
Jodi Hudson, 43, is Keith Hudson's daughter from his first marriage and her very existence has been a mystery to even Katy's most ardent followers until Star magazine recently discovered court filed divorce documents.
Article continues below advertisement
However, it appears that his estranged oldest child had been on Keith's mind lately, prompting him to make a YouTube video advising parents, "Don't close the door on your children." Hearing those words appalled Jodi, and the neglected daughter posted a scathing response saying: "This man is preaching something he should have done himself."
"I broke down when I saw that video," the Las Vegas resident told Star magazine in her first-ever exclusive interview. "He completely abandoned me when I was a child and has had almost nothing to do with me throughout my life," she said, adding that it is because of Keith that she and her famous half-sister are virtual strangers.
"I spent a night in my father's house in Santa Barbara when Katy was about four or five," Jodi told Star, but that was the only time the siblings ever met.
While the California Gurls singer – who also has a sister, Angela, 30, and brother David, 24 – is close with their preacher dad, Jodi has still never been given the chance of a loving relationship and doesn't even remember meeting him until she was five.
Article continues below advertisement
"I didn't know what a father was," Hudson revealed sadly. "My mother hyped up the fact that I was going to see him." Sadly, when the big reunion came, Hudson says Keith was indifferent to his daughter. "When he walked in the room, he said, 'Get out of my way, kid. I'm here to see your mother.'"
Despite her resentment towards Keith, Jodi has no hard feelings towards her super star half-sibling, "It is hurtful that I am kept a secret but I have nothing bad to say about her," she told Star.