Russell Brand On Katy Perry Split: If You're A Tennis Pro & You Marry A Meth Addict You'll Have Trouble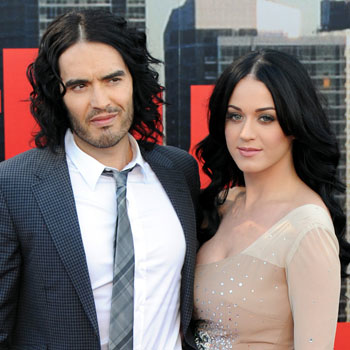 Article continues below advertisement
"Sometimes it goes well, sometimes it don't, but if you sort of sense there's an incompatibility, then in any relationship regardless of the status of the individual, it kind of is best to go separate ways," he waxed poetic.
Russell, who at 37 is a decade older than Katy, tried to explain that he feels opposites may attract, but they don't always work together.
"I think if you're someone who's really into mountain biking, it would be good to go out with someone else who's into mountain biking, and if you're really into Eastern mysticism, go out with someone else whose into Eastern mysticism," he said.
Russell Brand And Geri Halliwell Sober In Love
Russell Brand's Spicing Up His Life With Geri Halliwell: They're Dating!